Here....
For the 60th anniversary of the Normandy invasion, I decided to finally go and retrace the footsteps of my father. I have wanted to try and put to rest some of the demons of my childhood. To learn that the events of sixty years ago had some merit. That something good came out of them....not just my Dad returning with PTSD. So with that as a motivator I flew off to Charles De Gaulle about a week before part of the
terminals
collapsed. Rented a car, raced out of Paris for the wonderful Norman countryside. The fragrance of all the flowers, and fields of grain and new mown hay was intoxicating.
Norman Countryside

I have been enjoying a small hotel that looks out over the Channel Isles and has a lovely garden in which to read. Really savor the great croissants and cafe in the mornings and fresh seafood from a local restaurant in the evenings.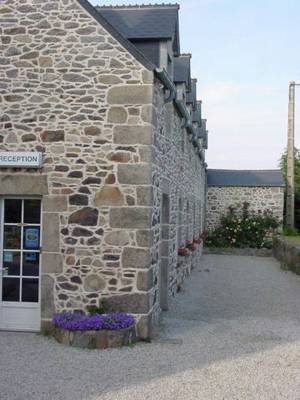 Hotel Belaire-Normandy

There....
But my reading "In Search of the Elusive Peace Corps Moment" got my adventure side going. This is a story of a peace corps volunteer in Estonia right after the Soviets left. So switched plans, flew to Tallinn and soon was on the island of Hiiumaa in the Baltic.
I have never been to a more quiet , laid back place in my life. It reminds me of Cape Cod without people and few houses. And it is very inexpensive. I have walked and walked and walked some more. The people are friendly and most of the young folks speak a fair english. Most of the time my shy side (INFP) is in the forefront. Been taking lots of photos. If I can get the bloggerbot to work correctly I will post some of them here. The economic plan is for tourism. They are promoting themselves as a "Green" island. The air and water sure is clean. No industry that I can detect.
And they are really promoting internet use. Trying to break the decades of isolation. When I was tryinh to post som of my blathering I noticed that the keyboard has, ö,ä,ü,õ,. My tongue still can't quite get around all those and definitely cannot roll my R in any language
Flowers in a riot of bloom everywhere. Birds in a chorus of song at early light. And I mean early. It is light from 4:30 until 10:30 each day and it was still still 5 more weeks till the Solstice. Heard my first real Cuckoo bird yesterday.
Weather has been good, have had rain two days, but also had sun on those days as well. Still cool, but oh so sunny...got my Irish sun tan going!
The local grocery store sells every type of alcohol there is. Only tried one 75 cent 50 cl Beer so far. Appartently the Finns come over to Tallinn for cheap booze and all night bars. No leftover puritans here. Just left over athiests I think.
Been trying all sorts of fresh salads and other types of veggie things. Lots of root veggies in all different forms. Sampling the deli section starting from the right side. Moving toward the left which I have not quite got the courage for yet....it is stocked with interesting and not so interesting fish and things obviously made from fish. But nothing I recognize yet except some smoked salmon. And the most delicious cream filled pastries that go for about 28 cents.
Nowhere....
One day I wandered around an abondoned Soviet army base.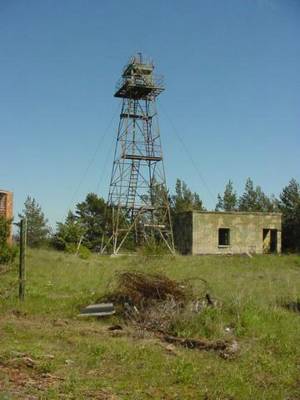 Abandoned by Red Army

Soviet Remains

Apparently this island was closed to outsiders for 50 years. And the people are really glad to have their independence once again. But are in dire need of jobs. Most young people are leaving the island.